This forum is intended for questions about kinetics, Surface Plasmon Resonance and the instruments related to these techniques.
Consistent Artifact Midway Through Sample Injection
jbweaver

Topic Author

New Member
8 months 1 week ago
#1
by

jbweaver
Hi All,
I really appreciate reading all your posts and the troubleshooting. It's been very informative to hear the problems and work arounds others experience/find. We have a somewhat long-standing problem of our own occurring. We've begun to see the same artifact midway through our 60 s sample injection. About 30 seconds into the sample injection there is a dip in signal and it's consistent across multiple compounds and across multiple concentrations (nM to uM).
Does anyone have any idea what might be causing such an artifact? Occasionally, as you can see in the "Compound 2" injections, there are small injection spikes which make analysis of the fast off rate of these compounds difficult.
For background, this was run on a Biacore S200. The chip is a Series S SA chip and the ligand is a well-characterized 20-30 kDa protein that we are sure is pure and which we immobilize at ~2500 RU and ~4500 RU. The analytes are commercially produced inhibitors in the 400-600 Da range that we are confident are soluble and the buffer is HBS-P or HBS-P+ from Cytiva. Regardless of buffer composition, or protein immobilization level this occurs.
Normally, we'd suspect contamination in the injection unit, but the IFC injection unit was replaced only a month ago (for the second time if four months), we've been making sure to use very routine compounds of high purity, high purity buffers, new chips, and we've been routinely performing Desorbs (Daily) and Desorb and Sanitize's (biweekly). Issues of this sort have occurred since the instrument was purchased less than a year ago. Any ideas would be appreciated.
All the best,
-J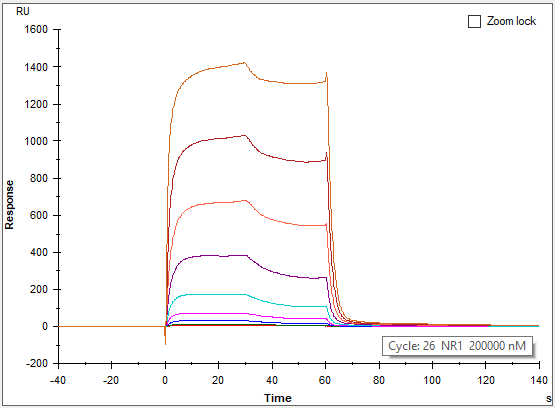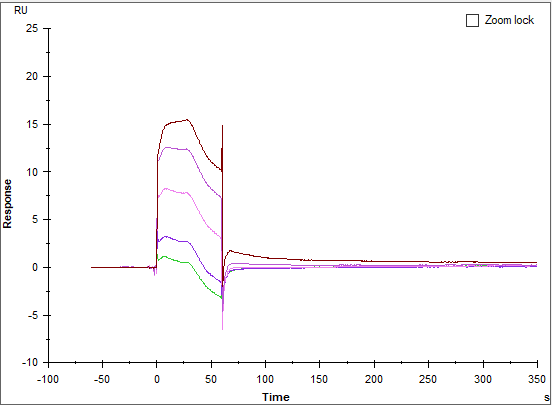 Please Log in or Create an account to join the conversation.
Arnoud

Moderator
8 months 6 days ago

-

8 months 6 days ago

#2 by

Arnoud
Hi,
I suspect this kind of artifact stems from the injection system. It can be the syringes working not properly or the separation of the sample from the buffer. Either the syringes are not moving at a constant rate which gives flow rate differences and pressure differences. It is difficult to observe by eye but replacing the syringes could do the trick.
The other thing is sample separation. Also, hard to see because the injection system is contained within the auto sampler. When the sample is not properly separated from the flow buffer, it will mix, lowering the analyte concentration and giving the dip. Do you see the same effect when you inject for a longer period?
Since the IFC is already replaced twice I don't think that the problem is there. When the ICS was replaced, is the tubing also replaced? If not, check the if the tubing is properly inserted and fastened.

Kind regards
Arnoud
Last edit: 8 months 6 days ago by
Arnoud
.
Please Log in or Create an account to join the conversation.
jbweaver

Topic Author

New Member
8 months 1 hour ago

-

8 months 1 hour ago

#3 by

jbweaver
Hi Arnoud,

Thanks for your response and my apologies in delaying in getting back to you. That's what I thought initially too. When we contacted technical support they looked into and said it was a flaw with the sample loading loop. It's somewhat random and seems to have an analyte bias for whatever reason. They can't get rid of it however, so we decided to just analyze the data immediately prior to the break for these reasons. It's not perfect but it'll have to do. It helps that this error doesn't occur frequently.

I believe we had the ICS replaced at one point given they replaced all tubing that had any liquid contact with our running buffer. The next time we have a field engineer out here, I'll be sure to ask them to check that the tubing is properly inserted and fastened. The next time it happens again I'll also see how lengthening the injection time affects when the artifact occurs, that's a good idea.

Thanks for your feedback,

J
Last edit: 8 months 1 hour ago by
jbweaver
.
Please Log in or Create an account to join the conversation.