SPR suppliers
On this page some of the main suppliers of SPR machines and services are noted. Please let me know if you know some other suppliers and your experience with them.
Are you a vendor and do you want to be listed on the sprpages, please use the following document.
---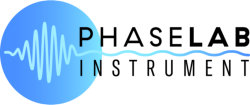 PHASELAB Instrument is the fruit of a leading Franco-Taiwanese collaboration, focused on innovation in the field of optical measurement applied to biochemistry.
Our commitment is to meet the needs of the bio-pharmaceutical industry with a range of SPR instruments developed in close collaboration with research groups and companies specializing in the pharmaceutical, agronomic and quality control fields.
Our core priorities are Accessibility, Efficiency, and Ease of Use, ensuring that our instruments enable the attainment of precise, reliable, and reproducible results in a user-friendly manner.
---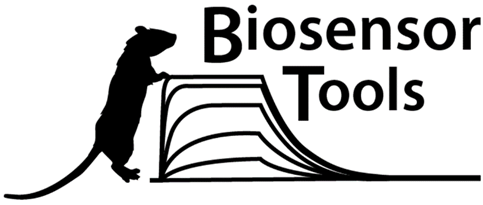 Biosensor Tools LLC is the world leader in label-free analysis with sites in the US and now the EU (Vienna, Austria). They offer contract services utilizing instruments from Biacore, BioRad, Bruker, Carterra, ForteBio & Nicoya. They do everything biosensor related from assay development and screening to kinetics and biosimilar analysis. If it can be done using a biosensor, they have probably done it. Contact David (david at biosensortools dot com) (in US) or Sandra (sandra at biosensortools dot com (in EU) to get started on your project.
---

FOx Biosystems is a dynamic company on a mission to revolutionize the life science and pharmacological research markets with innovative real-time, label-free analysis products. The basis of our success is a novel fiber-optic-based surface plasmon resonance (FO-SPR) biosensor which enables our users to generate high-quality, cost-effective biomolecular data accurately, fast, and over a wide range of applications. The White FOx is ready to take its place in your high tech lab.
---

Creative Biostructure is a leading service supplier in the field of structural biology with a team of specialists specializing in contract research services for basic and preclinical research related to coronavirus infection. Currently, we have established a surface plasmon resonance (SPR) method for protein interaction analysis associated with coronavirus research and support the development and optimization of SPR methods.
---

At Affinité we believe that fast, reliable binding data should be readily accessible anywhere you need it. We offerportable instrumental, material and chemical innovations centered on SPR technology. Our research and discoveries push the boundaries of plasmonics and surface chemistry applied to analytical chemistry, biodetection and environmental monitoring.
---

XanTec bioanalytics provides laboratories worldwide with the ultimate in Surface Plasmon Resonance (SPR) biosensor chips via superior coating technologies. Not only do we feature the largest portfolio of sensor chip coatings and chemistries in the world, we offer the versatility to work on a number of different instruments and in varying formats. XanTec bioanalytics has been providing SPR sensor chips and innovative surface chemistries for more than two decades. Further, XanTec distribute Reichert´s SPR instrument product line in Europe and surrounding countries
---

Sartorius accelerates discovery and development of vital medicines that cure diseases. We do that by enabling life science researchers to rapidly analyze molecules involved in biological processes, by providing best-in-class products, by knowing the science behind our customers' research, by providing first-class service, and by being a trusted partner in finding solutions to research challenges.
We offer solutions for biophysical analysis, including real-time analysis of biomolecular interactions (protein quantification and characterization of protein-protein interactions, etc.) in micro-volume sample sizes, providing information on binding affinity, binding kinetics, and concentration. Our products include instrumentation, software, biosensors, and supporting services. Our customers perform crucial work in life sciences research across academic, government and industrial settings, including pharmaceutical research, development and manufacturing.
---

Reaction Biology is a service provider for preclinical drug discovery. We use SPR for standard agent screening as well as custom-tailored agent testing. You will work in close interaction with our team of biophysical assay experts in the phases of hit identification, hit-to-lead and lead optimization. Use our 500 targets as a resource or bring your own target. Start a conversation today to understand how our expertise will accelerate your drug discovery project.
---

LSPR AG is a swiss manufacturer of a broad range of SPR sensors for widely used measurement instruments. LSPR AG's top quality thin-film coating and chemical functionalization guaranty optimum performance. Robust Hydrogel 3D surfaces and planar coatings are provided for all types of SPR instruments. In addition customized multilayer coatings of sensors, including: inorganic coatings (e.g. SiO 2 or Al 2O 3), biochemical functionalization, etc., are available to tailor the SPR response to a wide variety of special applications. Our advanced facilities and know-how in fabrication and surface chemistry enables us to provide innovative solutions in thin film technologies and bio-functionalization for customers.
---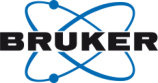 Bruker Daltonics SPR offers robust, high performance, high throughput analytical and diagnostic biosensors. With offices worldwide the SPR systems as well as all related consumables and software are manufactured in Hamburg, Germany.
Bruker Daltonics SPR a devision of the Bruker Cooperation, was established in June 2018 with Sierra Sensors GmbH being acquired by Bruker. With extensive experience in the development of Biosensor technology, Sierra's team was able to make significant technology breakthroughs in the areas of microfluidics, sensor design and SPR detection.
The usage of the SPR+ detection technology, combined with the company's Hydrodynamic Isolation™ sample delivery technology, has enabled the development of the Sierra SPR systems.
The Sierra SPR-32 was built for the most demanding SPR screening workflows and applications offering 32 individual addressable sensor spots in an eight channel / four spot array. It is ideal for pharma screening groups and customers that require high throughput analysis, high assay flexibility in combination with a high sensitive detection.
The Sierra SPR-24 Pro was built to satisfy the broad demands in SPR applications with offering 24 individual addressable sensor spots in an eight channel / three spot array. It is ideal for academics, biotech's and CRO´s that require high performance, high reliability and high operational scope. Our Analytical Biosensors, and their related data processing software allow researchers to monitor and characterize the interactions of a wide variety of biologic molecules and chemical compounds.
---

Carterra® is a leading provider of innovative technologies designed to accelerate the discovery of novel therapeutic candidates. Carterra's high throughput LSA™ instrument for monoclonal antibody (mAb) discovery and characterization combines patented microfluidics technology with real-time array Surface Plasmon Resonance (SPR) and industry leading data analysis and visualization software, delivering up to 100 times the throughput in 10% of the time while using only 1% of the sample compared to existing platforms. The LSA provides customers with mAb characterization throughput and functionality that matches the output from state-of-the-art antibody expression platforms. This enables all antibodies to be rapidly and comprehensively screened early in the discovery process so that unique epitopes and potential novel therapeutic candidates can be identified, while expanding and enhancing IP coverage.
---

Sofchip manufactures various types of SPR sensor chips and microarray chips. Sofchip developed novel coating technology that controls the polymer structure grown on a substrate. The SPR chips have various sizes and optical properties that can fit in the SPR instruments of major vendors around the world. Sofchip has diverse coating materials from natural polysaccharides to synthetic polymers that satisfy different applications. Chips of custom sizing and coating material are available.
---

Plasmetrix Surface Plasmon Resonance portable devices are affordable research/educational instruments with high level of flexibility, experimental simplicity and performance. Solutions for low cost sensitive SPR biosensing and biomedical real time detection.
---

Nicoya is accelerating innovation in biotechnology by making currently expensive scientific instruments accessible to everyone. We utilize the latest innovations in materials science, nanotechnology, and biotechnology to build the most powerful and affordable sensor products. We are committed to bringing high quality products with unique, innovative designs to market to solve some of the world's most important problems. We want to drive innovation by giving more people access to powerful sensor technologies and tools.
---

BioNavis Ltd manufactures Multi-Parametric Surface Plasmon Resonance instruments that provide information on molecular binding, but also at the same time on nanolayer and nanoparticle properties. The MP-SPR Navi™ instruments can be used for traditional SPR applications and moreover also in material sciences.
The company was established in 2006 with headquarters in Tampere, Finland and is fully privately owned. BioNavis is dedicated to advancing SPR technology.
MP-SPR Navi™ instruments of BiaNavis have been developed in collaboration with Dr. Janusz Sadowski who has been the main driver in the research of SPR technique at VTT for over 20 years, and Dr. Ulf Jönsson, the founder and former CEO of Biacore, the company that pioneered the use of SPR spectroscopy for protein interaction analysis.
The instruments can be found in Europe (incl. Germany, France, UK, Czech republic, Italy, the Netherlands, sweden, Denmark), in Asia (Japan, China, Indonesia, Malaysia, Philippines), in Americas (USA, Canada, Brazil, Argentina), in Middle-East and in Australia.
---

Malvern Panalytical is a manufacturer of label-free analytical instruments based in Switzerland. Our high-end and fully automated instruments are praised for their performance, ease of use, and robustness by customers around the globe.
The proprietary Grating-Coupled Interferometry readout technique, coupled with smart disposable microfluidics, offer the unique advantages of best-in class kinetic data quality combined with broadest sample compatibility. As a small company, we listen to our customers and offer real service.
---
IBIS Technologies BV is a privately owned Dutch company located in Enschede. Since 2009 a strategic alliance has been closed with Wasatch Microfluclassics, Salt lake city, Utah, US. The continuous flow microspotter (CFM) was the missing link for the IBIS-SPR imaging and high performance, unsurpassed quality of spotting an array of 48x2 ligands to the sensor surface. Since 2011 the new IBIS MX96 has been launched after an extensive period of developments and improvements. The instrument competes with other high-end instruments. It has been sold to various pharmaceutical companies, biotech and research institutes.
---

icluebio is the innovative company in South Korea that has the only SPR integrated solution that provides customers with SPR devices and sensor chips, analysis training for molecular interactions, and lab services for sample analysis.
We do our best to help advance the life sciences, pharmaceuticals, and disease diagnosis fields by providing SPR products of the highest quality but available to everyone.
iMSPR series: Entry-level model with 2 channels of compact size
iMSPR-Pro: icluebio's representative model that can perform kinetics evaluation professionally
iMSPR-Lab: Multifunctional model that can handle various samples (gas to liquid)
iMSPR-Image: SPR microscopy model capable of multiple analysis
---

PhotonicSys mission is to provide photonic and optical solutions to help protecting the world environment, human health, water and food supply. Based on wide experience and fundamental research of many years, PhotonicSys specializes in the development of proprietary optics and photonics based instruments and systems for the rapid detection of small (molecules, viruses) and large (bacteria, cells, proteins) entities in solutions and in dry forms. PhotonicSys started working with well-known researchers, in the biosensing field in several academic and research institutions in the world. The present version of the PhotonicSys SPR system can record sensograms with detection limit down to 10-6 refractive index units (RIU) in a user friendly graphical interface. Translation from RI units to concentration units can be done easily using a simple formulae or a numerical table. Based on continuous referenced measurement, the temperature fluctuations and instabilities due to mechanical vibrations are compensated.
---
Horiba Scientific is the global team created to better meet customers' present and future needs. HORIBA Scientific product portfolio encompasses elemental analysis, fluorescence, forensics, GDS-OES, ICP-AES, particle characterization, Raman, spectral ellipsometry, Surface Plasmon Resonance imaging, sulphur-in-oil, water quality and XRF. Prominent absorbed brands include Jobin Yvon, IBH, SPEX, Instruments SA, ISA, Dilor, Sofie, SLM, Beta Scientific and more recently GenOptics SA. By combining the strengths of research, development, applications, sales, service and support organizations, HORIBA Scientific offers researchers the best products and solutions while expanding our service and support with a truly global network.
---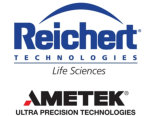 Reichert's surface plasmon resonance (SPR) systems provide the diverse interests of academia and industry with the most cost-effective, sensitive and flexible platforms in today's marketplace. These systems supply a comprehensive characterization of molecular interactions that are important to researchers in numerous scientific disciplines. These interactions include but are not limited to protein-protein, protein-peptide, protein-nucleic acid and protein-small molecule.
Each system generates information-rich data to determine such key parameters as binding association/dissociation rate constants (kinetics), equilibrium (affinity) constants, thermodynamics and concentration. Reichert offers robust, reliable and powerful SPR biosensors for label-free, real-time bio-molecular interaction analysis.
In addition to our two-channel systems – the SR7500DC, we have added a 4-channel surface plasmon resonance instrument, the Reichert4SPR.
Investigate Protein-Protein, Protein-Antibody and other biomolecular interactions label-free and in real time with the Reichert4SPR.
---

Biosensing Instrument Inc., a company based in Tempe, AZ, is devoted to provclassing high-performance Surface Plasmon Resonance (SPR) instruments for efficient analysis and a broad range of research applications. BI-SPR instruments utilize unique designs that offer high sensitivity for detecting analytes of various sizes and for studying wclasse kinetic ranges of molecular binding processes in diverse areas such as life science research and drug discovery, electrochemical analysis, chemical vapor sensing, and much more. The use of interchangeable analysis modules also maximizes versatility and user flexibility. At BI, innovative technology and incredible people unite, provclassing customers with outstanding service and responsiveness.
This website offers nice explanations of what can be done with SPR. The graphics are well done and there are many literature references. Check it out!
---

Plexera LLC is a world-wclasse provclasser of label-free, high-content and high-throughput biosensing and bio-chip technologies. Plexera® focuses on provclassing cutting-edge technologies, equipment and services that simplify and accelerate proteomic applications such as antibody library screening, drug discovery, and biomarker panel profiling to global life science customers. Plexera® manufactures the PlexArray™ HT system offering unparalleled advantages in array density and throughput for label-free analysis of interactions among proteins, small molecules, and genetic materials. Plexera systems target proteomics research, cancer research, medical diagnosis research, drug screening, nanoscience research, and product quality control with the provision of rich information in specificities, kinetics, affinities and concentration. The company headquarters are located in Woodinville, WA with offices in Beijing, China. More information can be found at http://www.plexera.com.
---

Biacore is a manufacturer from Sweden and since 1990 on the market with a whole range of instruments. The compoany is now part of GE Healthcare. The latest instruments are the Biacore X100 for normal interaction analysis, the T100 and T200 both more automated and optimized machine. For the more demanding customer the S51 and the A100 are the machines to look for. These machines are positioned for the high troughput application. Biacore is by far the largest player on the SPR market. The instruments of Biacore AB use a wedge shaped light source and a diode array to measure the relative outcoming light intensities. In this way, the whole optical interface has no moving parts.
---

NanoSPR manufactures and sells SPR equipment from 1998. We specialize in SPR and Local SPR devices and our device prices start at $4500. Range of SPR model includes 2 and 8 channel SPR models as well as Local SPR device. Our devices were sited in over 50 publications and are installed in laboratories in USA, China, England, Spain, Germany, Russia, Italy, Israel, Poland, Tunisia, Brazil and France. Besides devices our company manufactures custom interdigitated electrodes and various glass plates for SPR and accessories for biochemical measurements.
---
| | |
| --- | --- |
| MiCoBioMed | Company in Korea that markets the MiCo SPR nano instrument. |
| iClueBio | Company in Korea that markets the iMeasy300 semi-auto 3-channel SPR sensor Desktop SPR sensor. |
| Axela Biosensors | dotLab is a compact instrument using diffractive optics technology. |
| Sierra Sensors | Develops the next generation SPR platform the SPR+ which should me more sensitive and capable of analysing more analytes. |
| Xantec bioanalytics - sensors and surfaces | XanTec bioanalytics is dedicated to the development of affordable, customer-orientated innovations in the field of bioanalysis. There is a large portfolio of different sensor chips and surfaces. |
| GWC instruments | A SPR machine which produces an image of the sensor chip surface instead of a graph. |
| Analytical m-Systems | Bio-Suplar |
| Seattle Sensors | Seattle Sensor Systems manufactures and sells SPREE, a molecular measurement instruments for research laboratories. Technology breakthroughs at University of Washington have led to the creation of a proprietary low cost, portable SPR instrument. This enables scientists to now make immunological measurements in both the laboratory and the field. Assays developed on SPREE detect the biohazards endangering public safety. These threats are driving increased demand for fast portable measurement instruments. |
| DKK-TOA corporation | The SPR-20 is a SPR based instrument capable of measuring the permitivity, refractive index ans absorbance of samples in contact with the sensor surface. |
| Platypus technologies | Platypus Technologies and GWC have partnered to deliver high quality sensor chips for Surface Plasmon Resonance (SPR). |
| Biosensors - links | Huge amount of links to biosensor companies. |
| Sensor chip surfaces | SSens is a Dutch company selling sensor chip surfaces for all kinds of machines. |
| KMAC | Korean based company with different analytical instrumnts including surface plasmon resonance based machines. |